Please contact or visit our office to purchase Clarity Rx products.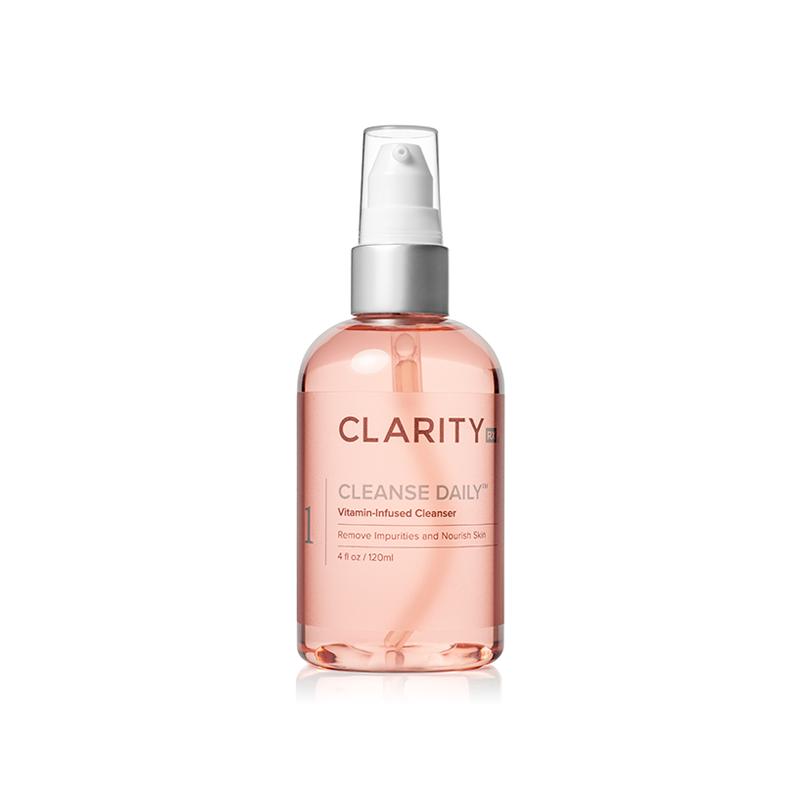 Cleanse Daily™ Vitamin-Infused Cleanser
Nourishes the skin with a healthy dose of vitamins, while sweeping away impurities and dirt. Infused with conditioning olive oil, rose hip seed oil and seaweed, it leaves your complexion instantly cleansed, renewed and refreshed.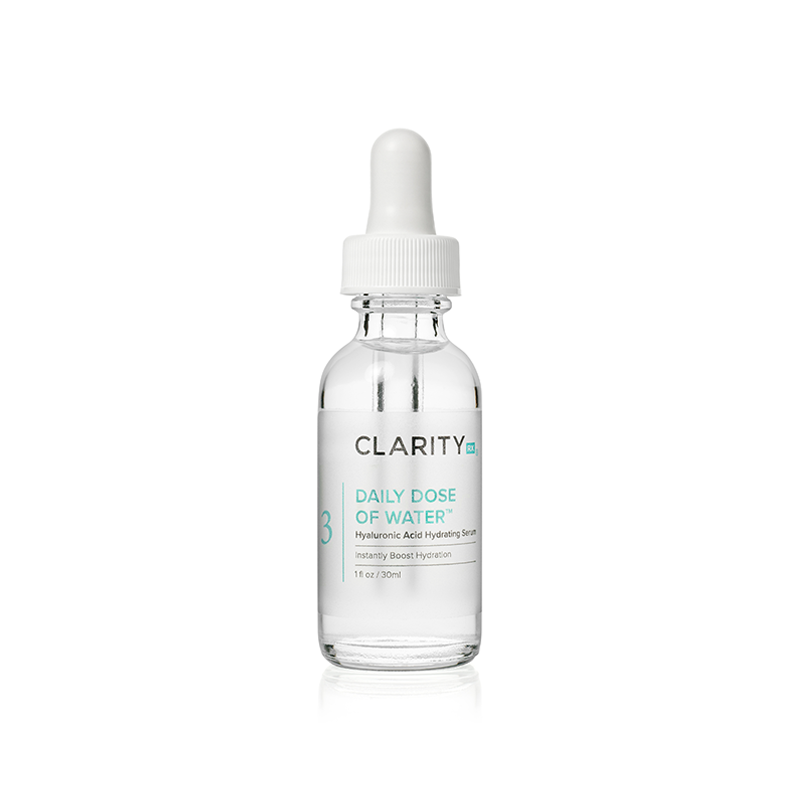 Hyaluronic Acid Hydrating Serum
Daily Dose Of Water™ Hyaluronic Acid Hydrating Serum 
A moisture-binding lightweight serum for exceptional hydration in dehydrated, dull skin. This fast-absorbing formula instantly boosts moisture levels in the skin using hyaluronic acid, which can hold up to 1,000 times its weight in water. By binding moisture to your skin, your complexion feels soft, supple and appears younger and more radiant.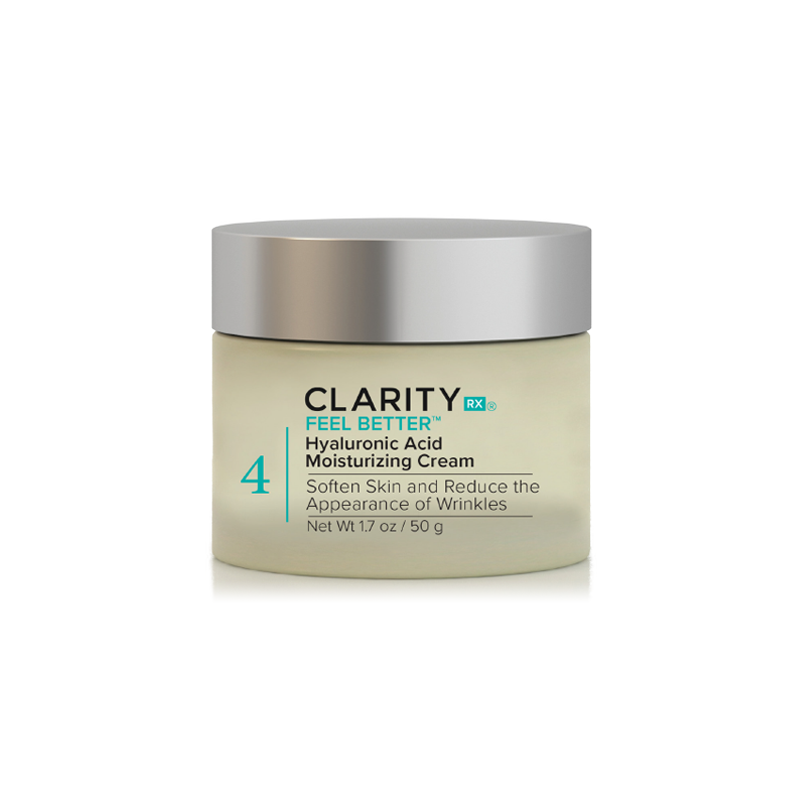 Hyaluronic Acid Moisturizing Cream
Feel Better™ Hyaluronic Acid Cream 
A skin-balancing moisturizer that helps stimulate new cell growth and reduce the look of wrinkles. This formula creates an ideal environment for healthier skin, delivering hydration by binding moisture to the skin, instantly plumping fine lines and softening skin.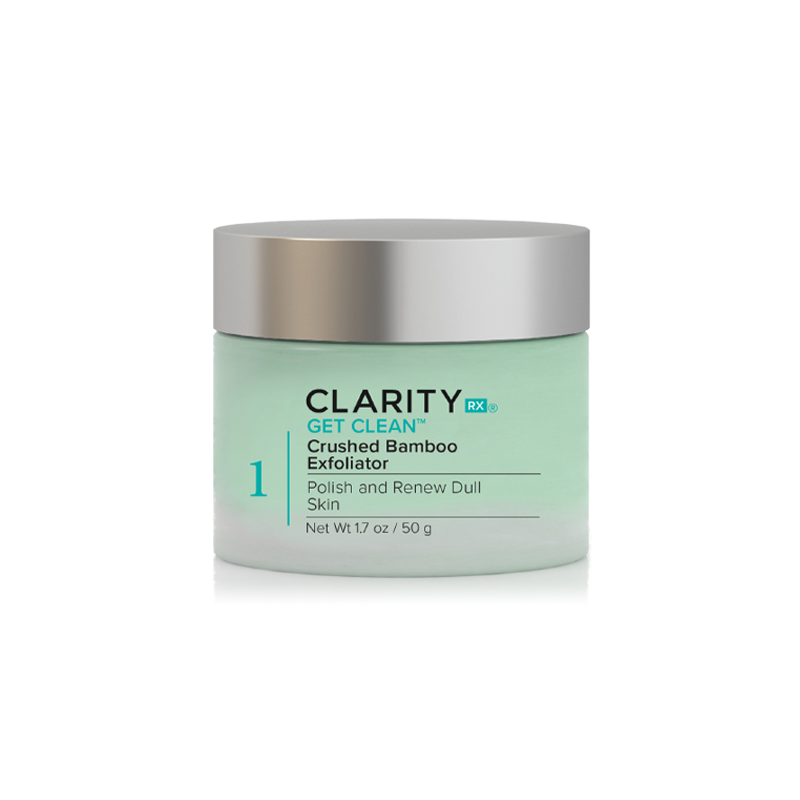 Crushed Bamboo Exfoliator
Get Clean™ Crushed Bamboo Exfoliator 
Delicately polishes away dull skin and stimulates skin renewal for a fresher, glowing complexion. This gentle exfoliant encourages skin cell turnover, while rosemary, calendula and cucumber soothe and calm irritations. Improves skin clarity while refining, smoothing and softening skin's texture.
Mineral Spray for Thirsty Skin
Take Your Vitamins™ Daily Mineral Spray for Thirsty Skin 
A nourishing, hydrating and refreshing spray for the face and body. This formula offers over 70 water soluble minerals and colloidals ready to soothe and nourish parched skin. Cools on contact to relieve irritated and dehydrated skin. Replenishes lost moisture while imparting a calming effect.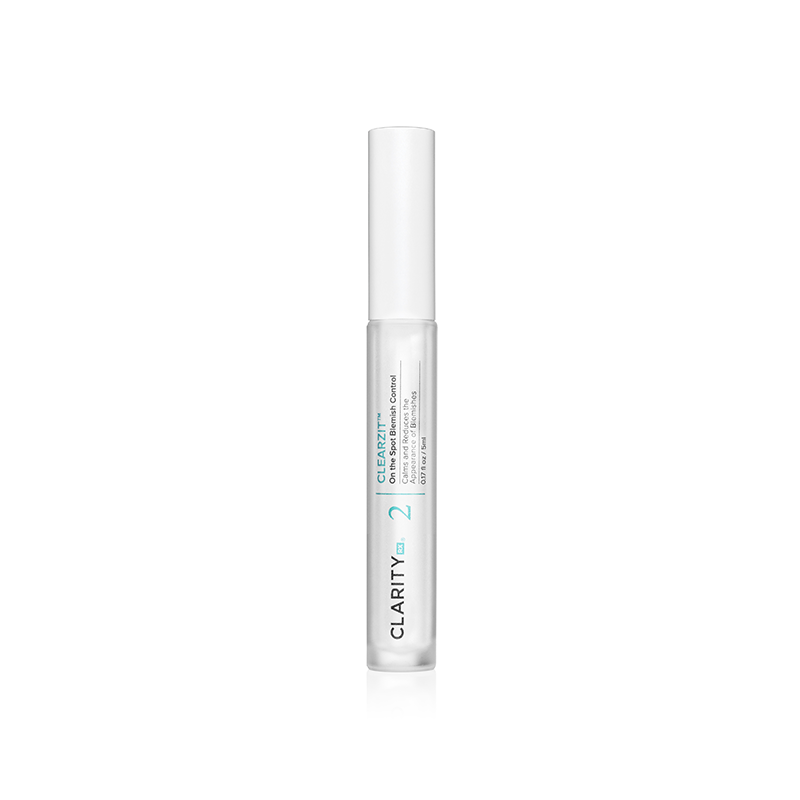 On The Spot Blemish Control
ClearZit™ On the Spot Blemish Control
A spot treatment designed to treat unexpected and unwanted blemishes. The combination of salicylic acid, glycolic acid, menthol, witch hazel and camphor addresses conditions associated with breakouts such as inflammation, redness, and soreness. Combat breakouts with this effective and convenient blemish treatment with an easy-to-use applicator.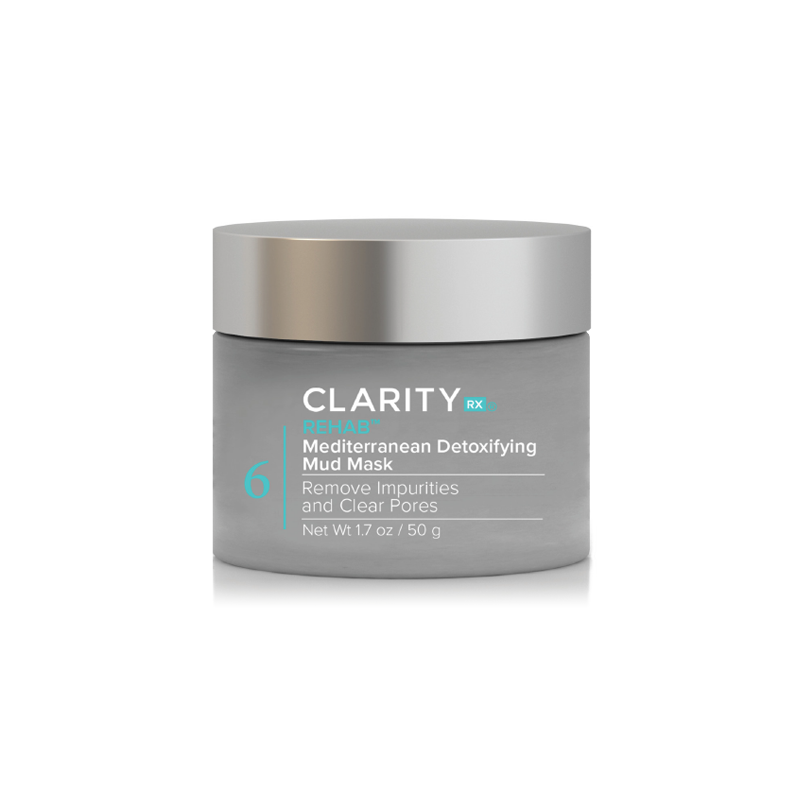 Mediterranean Detoxifying Mud Mask
Rehab™ Mediterranean Detoxifying Mud Mask
An intensive face mask for removing impurities, clearing pores and clarifying the skin. Enriched with vitamins, pure herbal extracts and nourishing oils, this deeply purifying treatment leaves the complexion revived, clear and refined.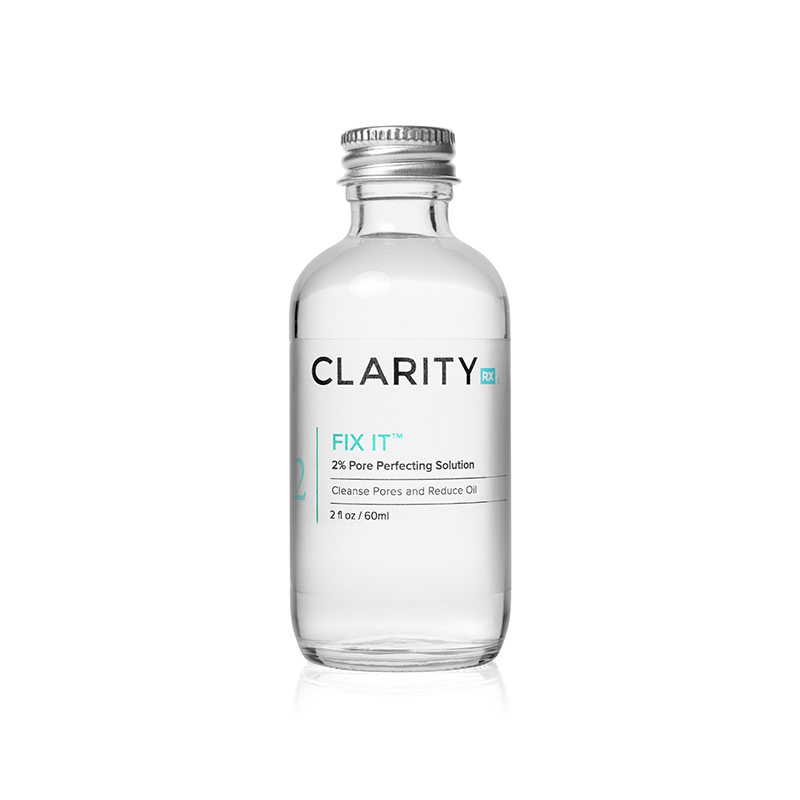 2% Pore Perfecting Solution
Fix It™ 2% Pore Perfecting Solution
A highly effective superficial peeling agent and pore cleanser that helps to clarify problematic skin. Salicylic acid loosens and removes aging cells, oil and debris attached to the skin surface. Salicylic acid is oil-soluble and lipophilic, which enables penetration into sebum (oil) filled follicles and cleansing of clogged pores, resulting in a marked improvement in acne prone skin. It can also be used as a prepping solution in professional treatments.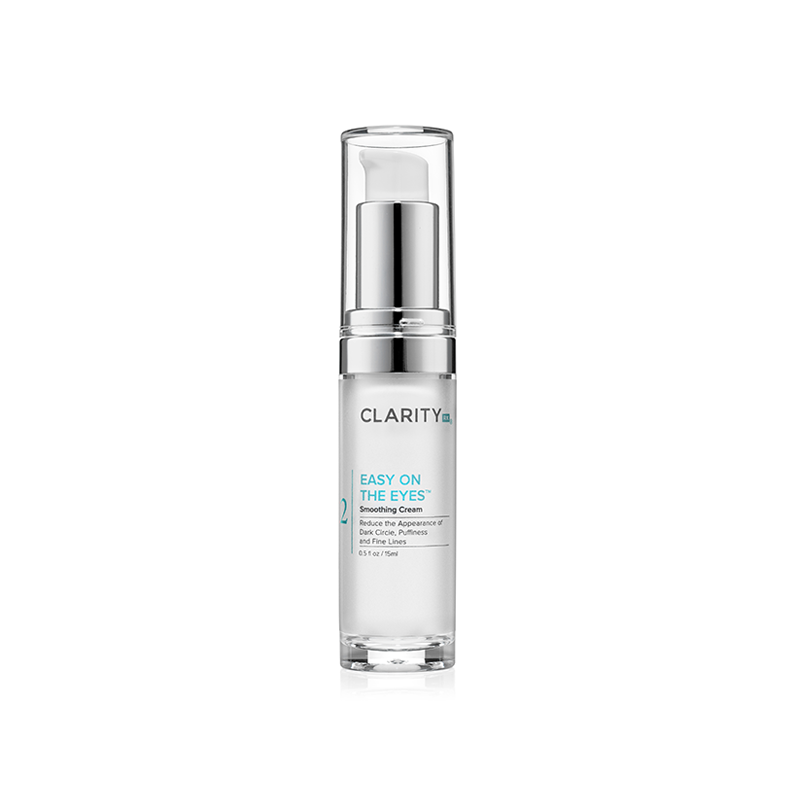 Easy On The Eyes™ Smoothing Cream
A breakthrough smoothing eye cream formulated to improve fine lines, bags and dark circles around the eye area. Containing a powerful combination of active complex soy and rice peptides, yeast protein, and hyaluronic acid, this cream targets wrinkles, puffiness, circles and texture around the eye, while providing superior protection against UV damage.