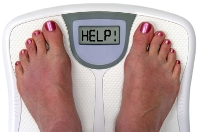 Your BMI is Above Normal!
Not only are you over weight for your height, you are at a greater risk for other health conditions and related problems that being over weight causes.  CHC Weight Loss can help!
Start now and make the changes that are necessary to live a normal, healthy life.  CHC will help you to get back to a normal BMI and normal life!
Start Now! 
(813) 915-8666